Main content starts here, tab to start navigating
Thanksgiving Cannoli 4pk and Pumpkin Cheesecake 4pk
Thanksgiving 4pks will be available for Thanksgiving Day only.
$14 per 4Pk or $18 per 6PK

Available by preorder only. Email Vicki@dipandsipdonut.com Or call 773.661.1464 Wednesday November 25th to preorder.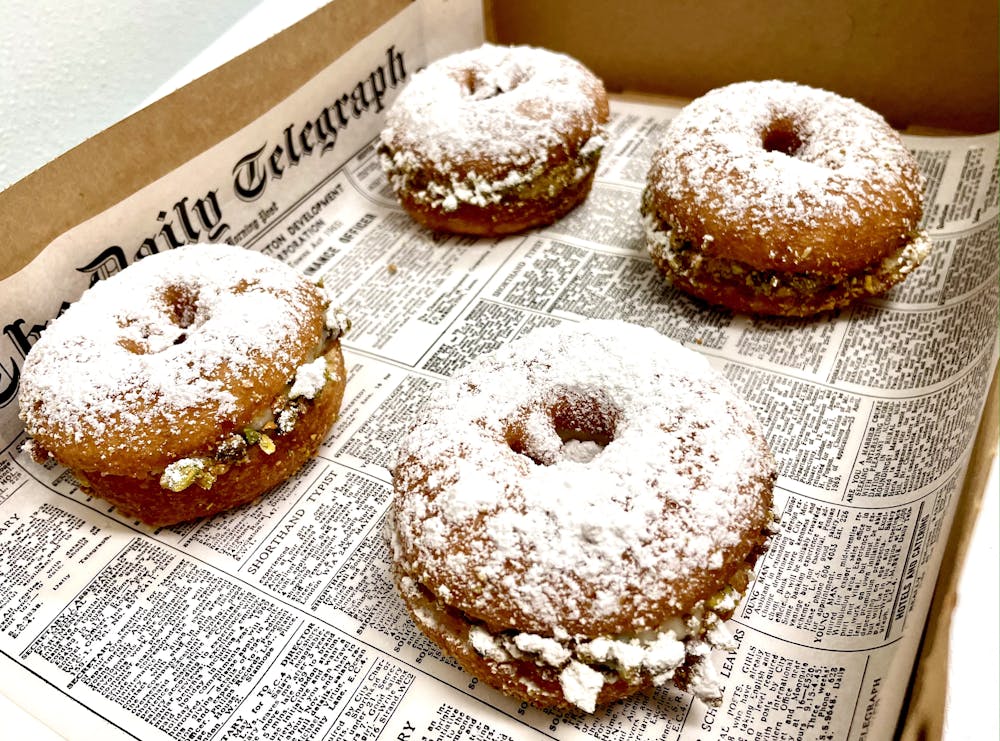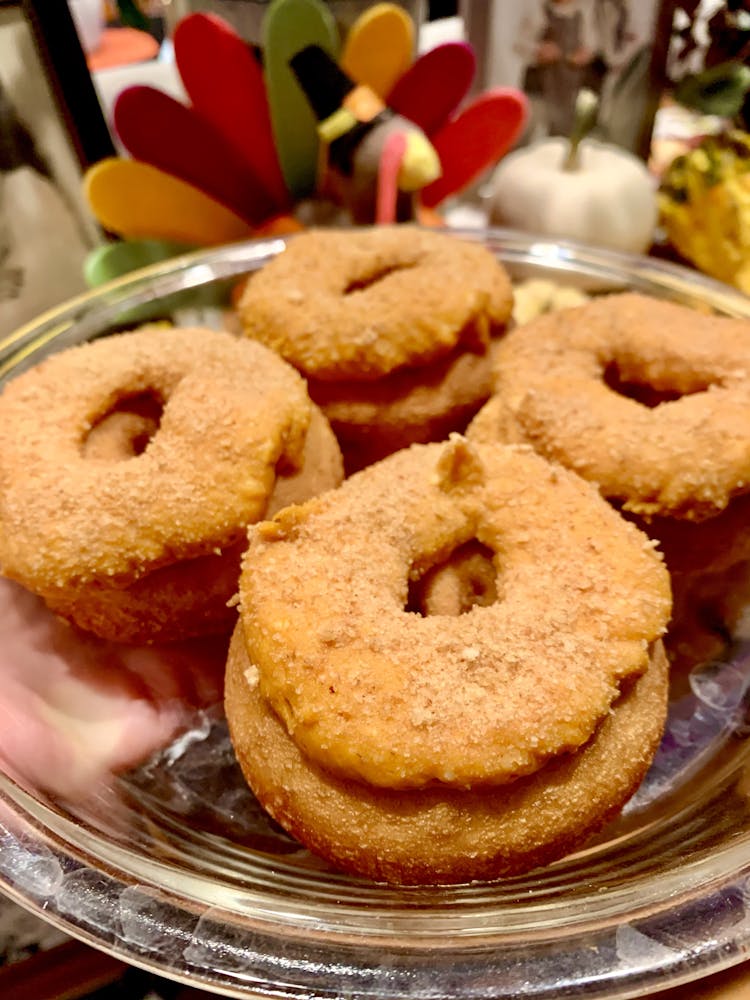 Seasonal Drinks!
New Holiday Drinks! 😍☕️✨🎄
Peppermint Mocha Latte (Hot or iced) Gingerbread Latte (Hot or iced), & Hot Cocoa! Made with homemade peppermint, homemade gingerbread and homemade whip cream!
We do it homemade from scratch! That's the only way!! •
Thanksgiving 6PK
•$18 per 6PK•
•For Thanksgiving Day, November 26th ONLY. • Thanksgiving Hours are 8am - 11am.
•
•Available by Preorder only.
Order by: Walk-in, calling ☎️ 773.661.1464 or email: vicki@dipandsipdonut.com•
•
•Please provide: Name, phone #, & pickup time.
• Orders will not be taken through Instagram & FB. •
•
Last day to order is Monday, November 23rd.
•
6pk Includes•
———————————————
•Chocolate Turkey Donut
•Honey Butter Glazed Cornbread Donut
•Apple Pie Crumble Donut
•Vanilla Sprinkle Donut
•Pumpkin Spice Cinnamon Sugar Donut
•Candied Bacon Maple Glazed Donut
•
***You will get one of each donut. No substitutions.***
***Contains Nut Products.***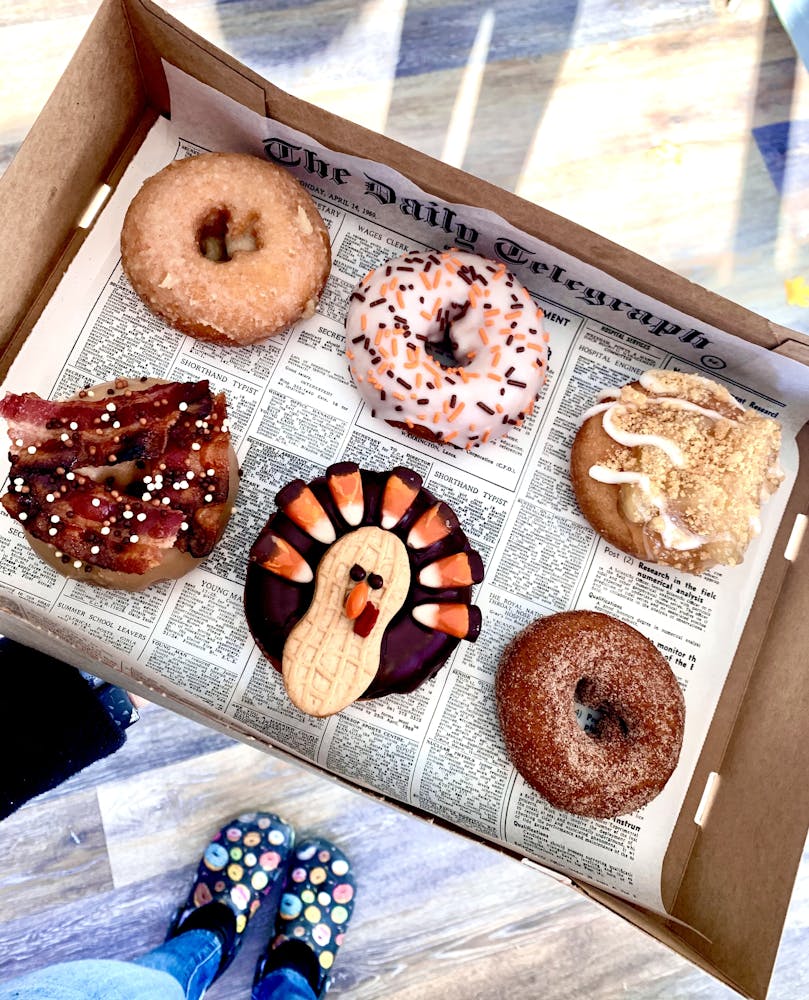 DIY Kit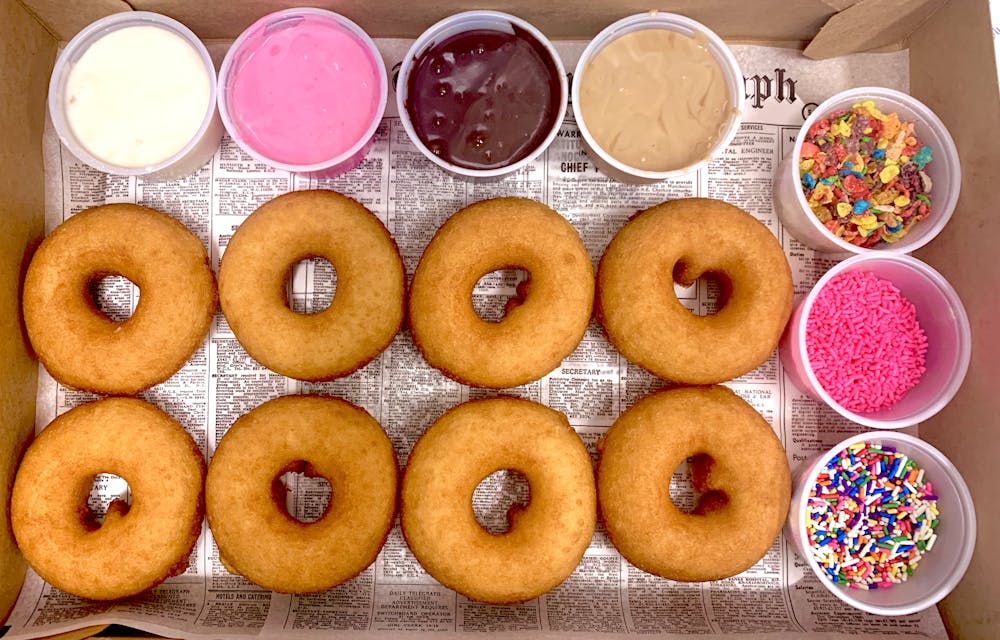 KIT INCLUDES:
8 Bare Vanilla Cake Donuts
Pick up to 4 different glazes. ( You will get 4 cups.)
Pick up to 3 different toppings. (You will get 3 cups.)
Glaze Choices: Vanilla, chocolate, strawberry, lemon, maple, or coffee.
Topping Choices: Rainbow sprinkles, chocolate sprinkles, pink, red, blue, green, or orange sprinkles, chocolate chips, white chocolate chips, chocolate curls, fruity pebbles, Cinnamon Toast Crunch, Oreo pieces, coconut, or M&Ms.
***We need an hour notice.***
CALL for same day orders!
Email Vicki@dipandsipdonut.com for all other orders.