Main content starts here, tab to start navigating
Halloween DIY Kit
Halloween DIY Kit! 😜🍩🎃
•Available now through Halloween, October 31st. $20.
•
•Kit Includes•
-8 Bare Donuts- •
-2 Chocolate Glaze & 2 Vanilla-•
-1 cup of Halloween M&Ms•
-1 cup of Candy Corn•
-1 cup of Halloween Sprinkles•
•
•**No Substitutions.**
PREORDER Only.•
***Order by phone or email only. ***
•***FOR DAY OF, PLEASE CALL - 773.661.1464.***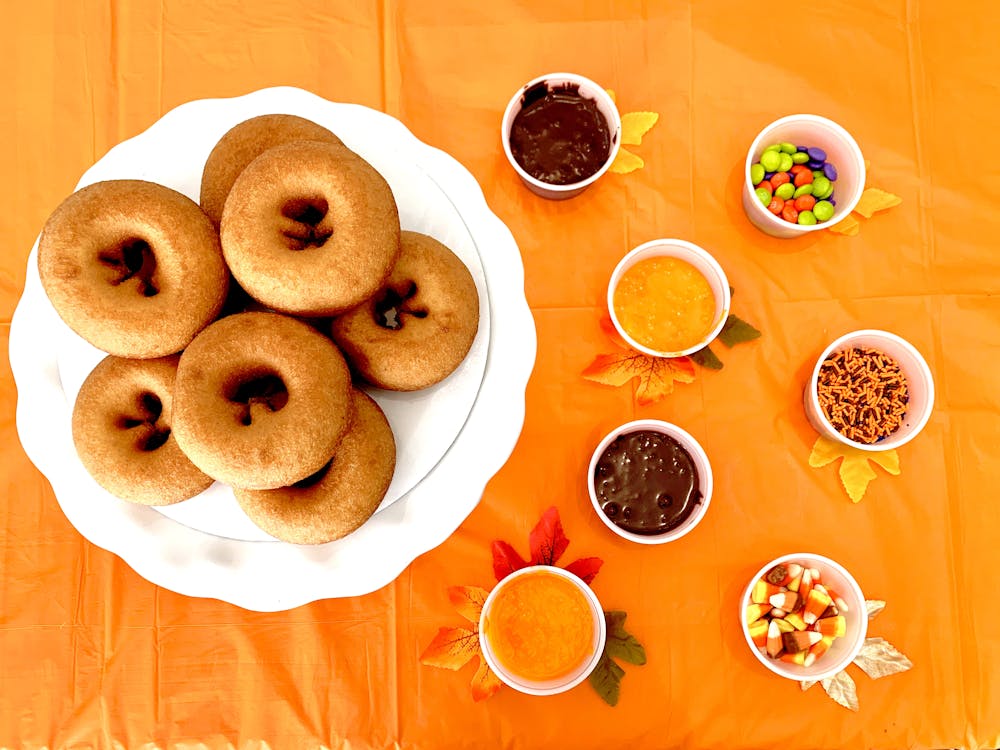 Halloween 6PK
Halloween 6 Pack!•
•$18 per 6PK•
•For Halloween- Saturday, October 31st only. •
•Available by Preorder only.
•Order by calling ☎️ 773.661.1464 or email: vicki@dipandsipdonut.com•
•
* Orders will not be taken through Instagram & FB. •
•
Last day to order is Wednesday, October 28th.
•Jack O'Lantern Vanilla Glaze
•Spiderweb Vanilla Glaze
•Eyeball Vanilla Glaze
•Pumpkin Patch Chocolate Glaze Oreo
•Candy Corn Chocolate Glaze
•Halloween Sprinkle Chocolate Glaze
•
•You will get one of each donut. •
•No substitutions.•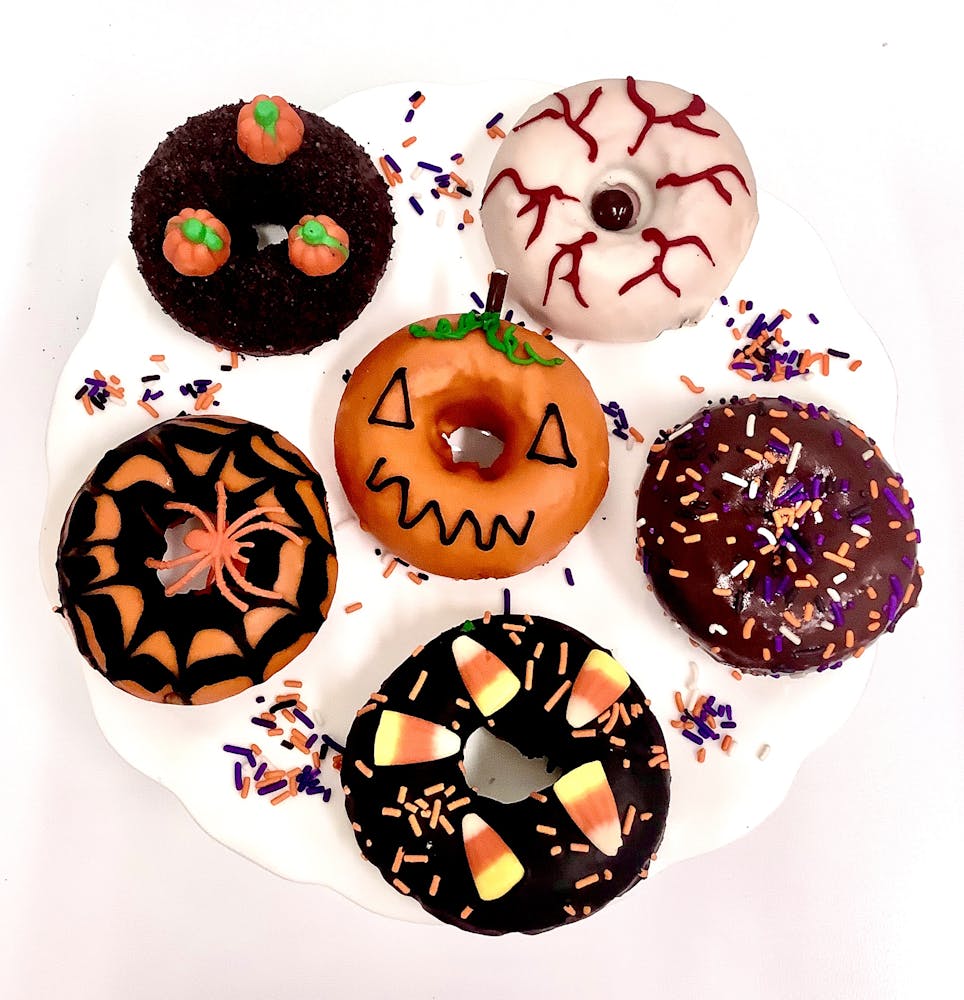 Seasonal Donuts
Apple Cider Donuts with cinnamon sugar 🍅
Pumpkin Donuts with cinnamon sugar 🎃
Buy single, by the 1/2 dozen and dozen!
***We make small batches daily. They can sell out. Please call ahead for updated status on availability.***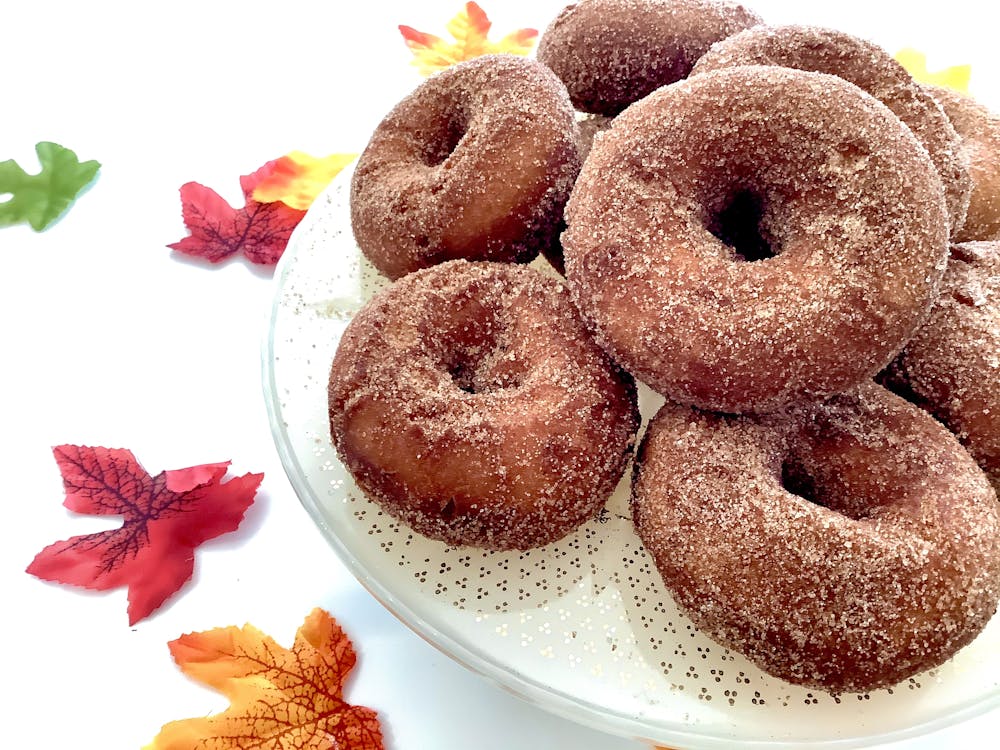 DIY Kit
KIT INCLUDES:
8 Bare Vanilla Cake Donuts
Pick up to 4 different glazes. ( You will get 4 cups.)
Pick up to 3 different toppings. (You will get 3 cups.)
Glaze Choices: Vanilla, chocolate, strawberry, lemon, maple, or coffee.
Topping Choices: Rainbow sprinkles, chocolate sprinkles, pink, red, blue, green, or orange sprinkles, chocolate chips, white chocolate chips, chocolate curls, fruity pebbles, Cinnamon Toast Crunch, Oreo pieces, coconut, or M&Ms.
***We need an hour notice.***
CALL for same day orders!
Email Vicki@dipandsipdonut.com for all other orders.